TOP
>
NEWS & TOPICS
> The IPBS-NTULS International Symposium held on May 21, 2016

Meet the Leaders
Event Announcements
Post-event Reports
Academic Achievements and Awards
Admission/ Stipend Related
Newsletters / Miscellaneous
The IPBS-NTULS International Symposium held on May 21, 2016
| | |
| --- | --- |
| Post-event Reports | 2016.5.24 |
The IPBS-NTULS International Symposium, Fusion: Interdisciplinary Research in Life Sciences, was successfully held at the Center of Medical Innovation and Translational Research on Saturday May 21, 2016.
The symposium was a joint event organized by the students of IPBS and NTULS (College of Life Science, National Taiwan University). 22 NTULS students and professors visited Osaka University and participated in the event.
It was an all-day event featuring two keynote lectures from faculties of each of the universities, introduction to IPBS/NTULS, 6 student oral presentations, 18 student poster presentations, and a student workshop.
*Organizing Committee
Hugh Colvin, Priya Dhole, Hiroyuki Meichin, Hisaaki Suzuka (IPBS)
Wei-Min Chen, Chi-Chan Lee, Kuan-Hung Lin, Yi-Cheng Weng (NTULS)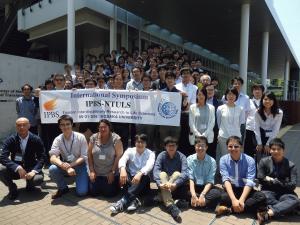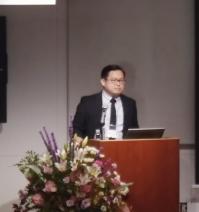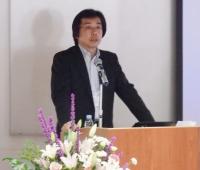 *Keynote lectures
Prof. Hao-Sen Chiang (NTULS) Prof. Masaru Ishii (IPBS)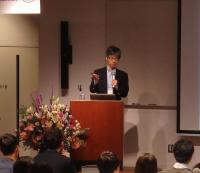 Prof. Hsinyu Lee (NTULS)  Prof. Kiyoshi Takeda (IPBS)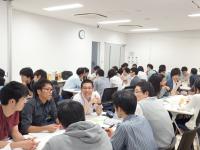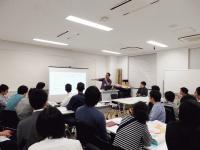 *Student Workshop
The theme of the student workshop was "Life Sciences in the Wider Context: What Can We Do to Help the Society?".
Students discussed and presented the outcome of the discussion on the topics: Genetic Modification of Food, Antibiotic Resistance, Human Embryonic Stem Cells for Research and Medical Purposes, Disclosure of Personal Genetic Information, and Capitalism in the Pharmaceutical Industry.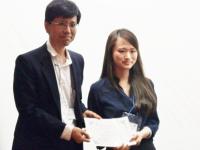 *Best oral and poster presenters
Best oral (IPBS)Ms. Mizuho Inai
Best poster (IPBS) Dr. Adisorn Ratanayotha
Best oral (NTULS) Mr. Jo-Hsi Huang
Best poster (NTULS) Ms. Jui-Chung Chiang